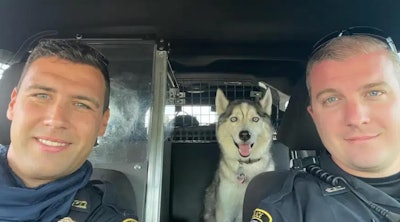 After a fatal shooting at a Walmart Neighborhood Market in Springfield, MO, officers got another call involving the victim's dog.
According to a social media post, the dog, Zeke, belonged to 33-year-old Tanner L. Stichka, who was killed after approaching a man in a van in front of the Walmart.
The Springfield Police Department received a call about an hour and a half after the shooting, reporting that Zeke was in a hot car. Officers found the door unlocked and were able to remove him and take him to a local vet, Fox 2 reports.
The dog was taken to a vet and then returned to the deceased man's family.