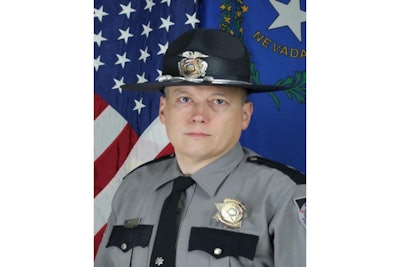 A Nevada Highway Patrol trooper was critically injured and a suspect was shot and killed during a vehicle pursuit in Las Vegas Tuesday.
According to a preliminary investigation, a carjacking about noon on July 27 led to a police chase.
During the incident, one trooper, Micah May, attempted to deploy spikes to stop the vehicle. At that time, the suspect hit the trooper with their vehicle. After that, police shot and killed the suspect, Fox 5 reports.
The trooper remains in critical condition at University Medical Center, where he is "fighting for his life."