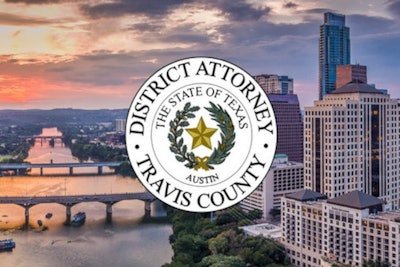 Travis County District Attorney Jose Garza and Travis County Attorney Delia Garza are accusing Austin Police Department officers of refusing to investigate reported crime and inaccurately blaming their justice reform policies.
The leading prosecutors said in separate letters Tuesday to City Manager Spencer Cronk that they have received multiple complaints in which "rogue officers" told residents and business owners that they would not take action on their complaints "and suggest(ed) to community members that it is because our office will not prosecute the cases," according to a letter by Jose Garza, whose office prosecutes felony crimes.
In her letter, Delia Garza, whose agency handles misdemeanors, said: "I am very aware that the false narrative of mischaracterizing the policies of this office aligns perfectly with attempts to obstruct reform efforts of our criminal justice system. I want to be clear that I am committed to an open dialogue with leaders in our community who truly care more about public safety over political ploys and pandering."
"At no time has my office asked Interim Chief (Joe) Chacon to direct his officers not to make an arrest if the officer believes a crime was committed," Delia Garza wrote. "Nor have we stated or implemented a policy that blanket rejects any type of charge."
Part of the latest issue centers on a new policy Jose Garza and Delia Garza have put in place: Prosecutors now review cases prior to a defendant being formally booked into jail, the Austin American Statesman reports.
As a result, dozens of possible felony and misdemeanor charges have been rejected before they are formally filed because prosecutors said the cases lacked probable cause or they asked the arresting officer to gather more information. Police officers have considered that practice an affront to their work, while prosecutors say it weeds out cases early that lack sufficient evidence or are not aligned with priorities for prosecution.