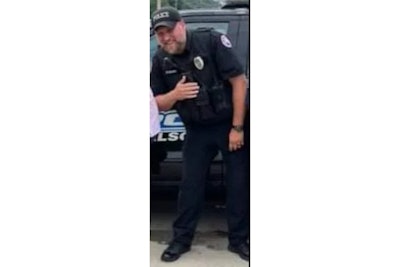 A Nelsonville, OH, police officer was killed in a three-car crash Tuesday afternoon while responding to a report of gunfire in the Athens County town.
Officer Scott Dawley, 43, died in the emergency room of a local hospital, where he was transported after the crash, the Dispatch reports.
A seven-year veteran of the Nelsonville Police Department, Dawley is survived by his wife and seven children, according to a town spokesman.
Dawley was one of several officers responding around 2:30 p.m. to a report of shots fired on the east side of Nelsonville when the crash occurred.