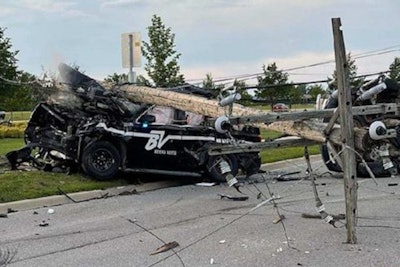 A Buena Vista Township, MI, police officer was injured Tuesday night in a crash involving an armed robbery suspect.
The suspect reportedly crashed his SUV into a stationary police vehicle while fleeing from Michigan State Police troopers, MLive reports.
The 54-year-old suspect and a Buena Vista police officer are recovering from serious injuries at a local hospital.
The Buena Vista Police vehicle hit a utility pole, which shattered and fell onto the patrol vehicle.