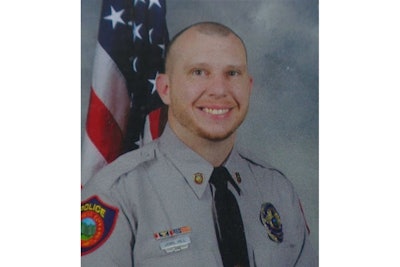 A Forest City, NC, police officer was shot and critically wounded Monday. A suspect is in custody, WYFF reports.
Officers responded to a report of a suspicious person who was armed and dangerous at 8:30 a.m. Monday morning.
The subject was identified as Akeil Kelis Omar Franklin, 20, who had outstanding warrants from the North Carolina Probation Department, Forest City Police Chief Chris LeRoy said.
Three officers who arrived at the scene found Franklin, who was known to officers from past encounters, LeRoy said.
The officers tried to talk to Franklin about his arrest warrants, that's when he pulled a weapon and fired it several times at the officers, according to LeRoy.
Senior Officer Jamie Hill was shot. He was flown by helicopter to Spartanburg (SC) Regional Health where he underwent at least one surgery and is listed in critical but stable condition, according to LeRoy.
LeRoy said Hill was shot in the abdomen between his vest and other protective gear.
Suspect Franklin is in custody.