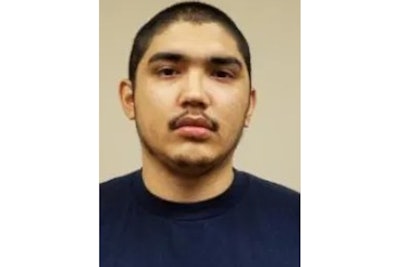 Albuquerque police Police have charged a California man, who has a felony history, with shooting at and injuring four officers on Thursday in northeast Albuquerque.
According to a criminal complaint 27-year-old James Ramirez is charged with armed robbery, three counts of aggravated battery on a police officer, assault with intent to commit a violent felony, felon in possession of a firearm, resisting evading, or obstructing an officer. According to a criminal complaint, Ramirez is a convicted felon in California.
One of the Albuquerque officers is in critical condition after being shot at the base of his neck. Three other officers are recovering from various injuries from the incident, which began with an attempted robbery call, KQRE reports.