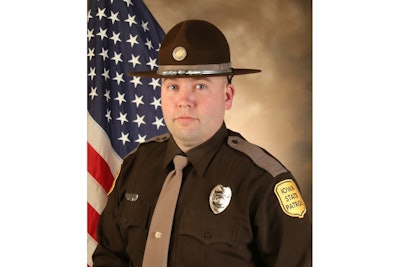 An Iowa State Patrol trooper has died from injuries he suffered in an Oct. 14 single-vehicle crash while in route to assist the Clayton County Sheriff's Office.
Trooper Ted Benda, 37, succumbed to his injuries today, Oct. 20.
Trooper Benda joined the State Patrol in 2016, and was assigned to District 8 in Mason City. He most recently worked out of the District 10 office in Oelwein.
He is survived by his wife Holly and their four young children.