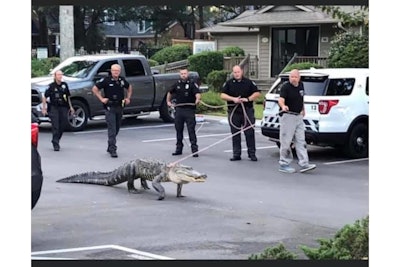 On Friday October 15, 2021, Officers from the Sunset Beach (NC) Police Department were dispatched to Oyster Bay Drive for complaints of a nine-foot alligator walking through the neighborhood.
The alligator attempted entry into the community pool area. When officers arrived, the alligator had broken through porch lattice at the reservation office, the department said on Facebook.
"Out of concern for the safety of property owners and neighborhood residents, the gator was relocated to a nearby pond," the department said.