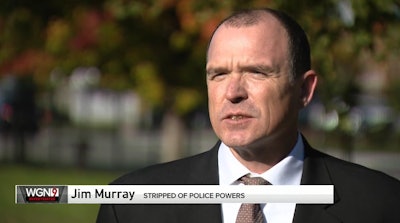 Jim Murray has been a Chicago police officer for 18 years. And he certainly doesn't want to be caught in the crossfire of an epic battle between police union president John Catanzara and Mayor Lori Lightfoot. But he is.
"It's stressful every second of the day," Murray told WGN about his decision to defy an order to report his vaccination status to the city.
Murray insists he's not anti-vaccine, he's simply concerned after serving in the Gulf War and developing severe stomach issues he was later told may have been linked to vaccines the military required he receive.
"I don't want to down the line suffer what I suffered in the past," Murray said.
He is one of roughly 40 officers who have been stripped of their police powers and put in no-pay status for refusing to report their vaccination status.