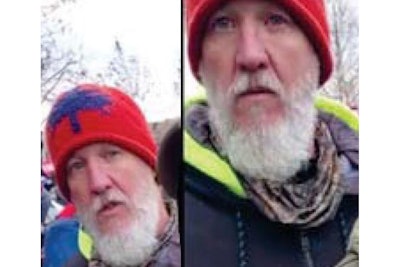 An Alabama man has been charged over the assault of a law enforcement officer with a flagpole during the Jan. 6 U.S. Capitol Riot in Washington, DC.
Gregory Lamar Nix, 52, of Cleveland, AL, is charged with engaging in physical violence in a restricted building or grounds, civil disorder, and assaulting, resisting, or impeding certain officers with a dangerous weapon, among other charges.
According to court documents made public Wednesday, Nix was captured on video about 2:21 p.m. that day banging the end of a white flagpole against the East House Doors in an attempt to breach the U.S. Capitol building.
Approximately six minutes later, Nix physically assaulted an officer with the U.S. Capitol Police, striking him with the flagpole and then thrusting and throwing the object at him, federal authorities contend.