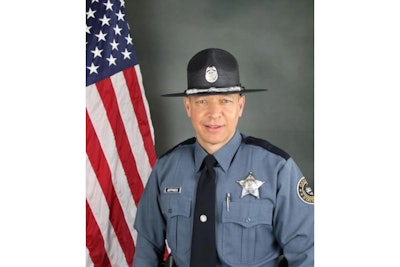 An Oregon State Police (OSP) Trooper was rushed to a Portland hospital in critical condition after he was stuck by a fleeing driver during a pursuit Thursday.
According to OSP, at approximately 3:31 p.m. Thursday, Nov. 11, OSP Troopers were involved in a police incident involving a fleeing suspect on Highway 30 milepost 31 west of St. Helens. OSP said the suspect vehicle rammed an OSP patrol car and struck an OSP Trooper.
A Life Flight helicopter was requested by responding officers at the scene, but due to adverse weather conditions, the helicopter was not immediately available. The trooper was taken by ground ambulance to Portland's Emanuel Hospital in critical condition, the Chronicle reports.
The injured trooper has been identified as Trooper John Jeffries. Trooper Jeffries joined the OSP in March 2021, after retiring from the FBI after 20 years of service.