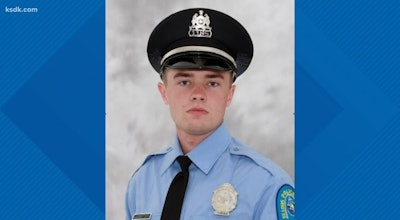 Four days after a tearful St. Louis Police Chief John Hayden told reporters a 25-year-old officer was in critical, unstable condition following a shooting, doctors removed Officer Colin Ledbetter from a ventilator.
Then, he told them his name, asked for some water, and asked if he could get out of bed, according to his father, Steve Ledbetter.
"Yes, it is a miracle," Steve Ledbetter told KSDK.
Ledbetter said his son was shot in the groin and the foot. "The bullet that did the real damage was in the groin," he said. "It hit the femoral artery.
Officer Ledbetter was shot Wednesday in Ferguson, MO, following a pursuit with a homicide suspect. Another officer was shot in the leg. A third officer killed the homicide suspect. And two other men who were in the suspect's car are now facing multiple charges.
The officer who was shot in the leg was released from the hospital Sunday.