A man who is accused of attacking the occupants of a Brooklyn subway car Tuesday, shooting 10 and causing other types of injuries to 19 others, was arrested Wednesday afternoon in New York City.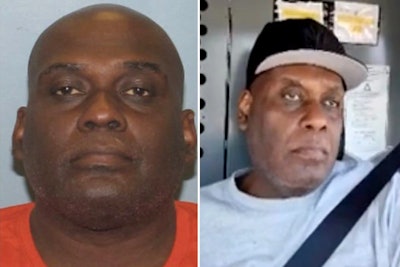 Frank James, 62, is the prime suspect in Tuesday's attack and had been at large for more than 24 hours after he allegedly disguised himself as a construction worker and fired 33 rounds onboard a Manhattan-bound N train in Sunset Park during the early-morning rush.
He will be charged by federal prosecutors in Brooklyn with terror-related offenses, a high-ranking NYPD source told the New York Post.
Early Wednesday, police received a Crime Stoppers tip from someone who claimed they spotted James at a McDonald's in the East Village. When officers arrived, he was no longer there, but they soon caught up to him a few blocks away. He was arrested without incident.
Motive for the attack has not been disclosed.
A YouTube account with over 2,300 subscribers under the name of "prophet oftruth88" created in 2014 shows a man who appears to be James ranting and cursing in front of the camera in numerous videos, the Washington Post reports.
Rolling Stone details the contents of the videos, including racist attacks on black people from the African-American James, anti-semitic diatribes, calls for racial segregation, and rants against city officials.