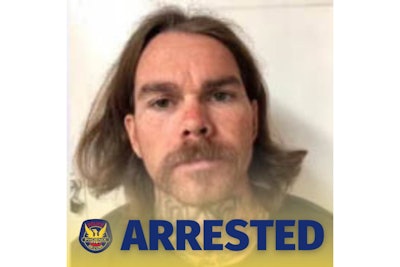 After a three-day manhunt, Phoenix police have taken the suspect accused of shooting a Phoenix officer on Thursday into custody, according to officials.
SWAT officers in armored vehicles surrounded an apartment complex in Phoenix Sunday afternoon, ABC15 reports.
After hours of negotiations with authorities, 35-year-old Nicholas Cowan was taken into custody inside the residence without "significant use of force," according to police.
Cowan is wanted in connection to a Thursday domestic violence incident in which he allegedly shot and wounded a Phoenix officer.
Police said the wounded officer, a 24-year veteran of the police department, remains in intensive care in stable condition and is "doing well" after successful surgery Thursday to remove a bullet.
Cowan sustained several gunshot wounds that police believe originated from the Thursday incident. He was taken to a local hospital to treat his injuries.
Phoenix Police Chief Jeri Williams thanked the community for their help with tips pertaining to Cowan.
"It was a tip tonight that led us to where we were today," Chief Williams.