Six people survived an inferno in Dewey Beach, DE, last weekend thanks to 22-year-old Police Officer John "Jack" Kane.
Kane told WPVI he was on routine patrol during his 14-hour shift around 3 a.m. Saturday when he saw smoke in the air while driving on Coastal Highway.
"I saw an orange glow coming from one of the buildings," Kane said.
"With no one standing outside and no one calling 911 yet, I knew I had to act quick because people were still in the house," Kane said.
After the officer contacted a nearby volunteer department for assistance, he tried to find a way inside the burning home.
Kane said there was no way to get in through the front as it was fully engulfed in flames. So the 22-year-old Dewey Beach officer ran to the back of the home to gain entry.
Kane helped a total of six people safely escape the fire.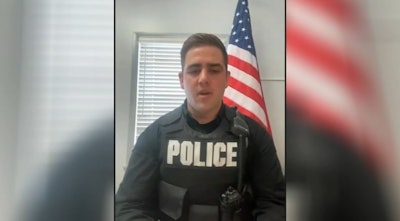 "You know when you do this job, you may have to put your life at risk sometimes to help others. I just knew I had to help them and try to make sure everyone was safely out of the house at that moment," Kane said.