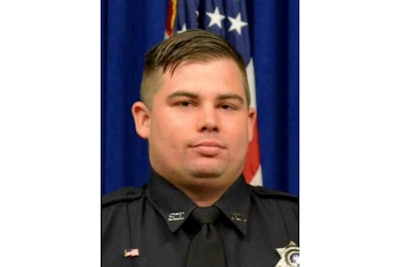 A deputy from the St. Tammany Parish (LA) Sheriff's Office was shot while investigating a burglary early Wednesday.
The Sheriff's Office says Deputy Kenneth Doby is in the hospital with non-life-threatening injuries. Sheriff Randy Smith told WGNO that Doby suffered a through-and-through wound in the back, just below his armor.
Sheriff Smith says the suspect is a 13-year-old Waldheim area boy.
Investigators say around 3:00 a.m. Doby spotted someone walking near that area. When he got out of his patrol car, the person shot him.
The Sheriff's Office says Deputy Doby was able to help get the suspect in custody before being taken to the hospital.
The teenage suspect was arrested and booked into the Florida Parishes Juvenile Detention Center on attempted first-degree murder among other charges.