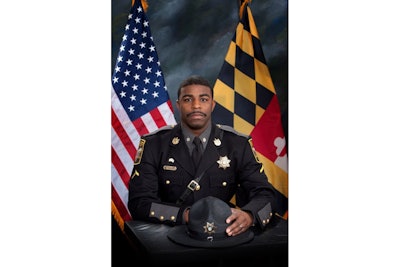 A Wicomico County (MD) Sheriff's deputy was shot and killed Sunday evening trying to apprehend a fugitive who was wanted on multiple felony warrants.
The sheriff's office reports that Deputy First Class Glenn Hilliard, a 16 year veteran law enforcement officer, was killed in Pittsville. Deputy Hilliard spotted the suspect coming out of an apartment complex and pursued him on foot. The deputy was shot and killed trying to apprehend the suspect.
The suspect was captured following a manhunt.
"The days ahead will be challenging, but for now, we are mourning the loss of an incredible human being," the sheriff's office said on Facebook. Officials said Hilliard was "a son, a husband and a father to three beautiful children, a brother to those he worked with, and an exemplary public servant to the citizens of Wicomico County and to the State of Maryland."