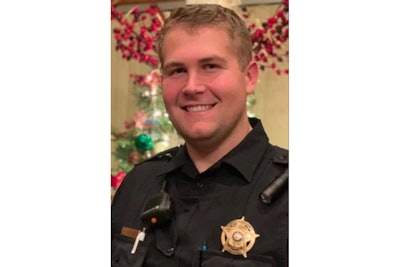 A Spartanburg County (SC) Sheriff's deputy was ambushed and killed Tuesday afternoon. His suspected killed died after a shootout with other deputies.
Around 3:20 p.m. on Tuesday, deputies were called to a domestic incident at a home in Moore, SC. Deputy Austin Derek Aldridge, 25, was shot as he approached the home, Fox Carolina reports.
Deputy Aldridge served the Spartanburg County community as a deputy for three years. He is survived by his wife Jessica.
Aldridge was an organ and tissue donor. His body was transported from Spartanburg Regional on Wednesday to Columbia, where officials said his donation will go to help dozens of people.
Deputies said after shooting Deputy Aldridge, the suspect, 63-year-old Duane Leslie Heard, took off in a vehicle. Officers caught up with him and a gunfight occurred. The suspect was wounded and arrested. He died at the hospital. No deputies were injured in the gunfight.