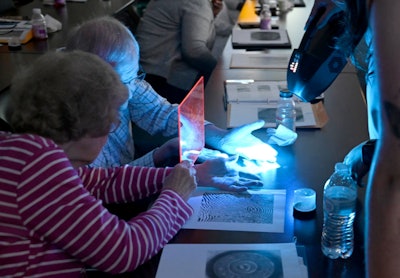 In one Virginia town, it is never too late to learn about the police. After being put on hold for two years due to COVID-19, the Suffolk Police Department resumed its Senior Citizens Police Academy this summer.
"It was a way to bridge the gap between the police department and seniors that are 55 and better," Sgt. Eric Crawley, who helps run the program, tells 13NEWS.
The program offers a curriculum that gives an insight into the inner-workings of the Suffolk Police Department and classes cover the who, what, where, when, why, and how of police work. The students learn about the history of law enforcement, crime scene investigations, crime prevention, plus active shooter, hostage, and SWAT situations as well. Attendees must submit to a background check through the police department to participate.
The Senior Citizen Police Academy is lecture-based with some hands-on classes and equipment displays that show the resources and capabilities of the department. Every Wednesday, from June 1 to Aug. 10, the participating senior citizens attend a slightly more than three-hour class at the police department. At the end of the five-and-a-half-week academy the senior citizens graduate and receive certificates.
Emily Eley, 81, was born and raised in Suffolk. This is her third time in the academy, and she thinks every police department should host something similar for its residents.
"It makes you love the police officers, love the work that they do," Eley says. "You learn a lot. You get to see a lot – a lot that you would not believe these police officers have to do and go through."
Crawley believes the course will not only create a stronger bond between law enforcement and seniors, but also generations to come.
"It not only instills trust within the seniors, but it instills trust within their children and their grandchildren," Crawley says.