Two law enforcement officers were hit by bullets Monday night during a Fourth of July celebration in Philadelphia. Both were treated and released at a local hospital.
The primary question for investigators is, was this shooting of two police officers targeted or a random act where someone was firing off a gun. Police sources told CBS3 their investigation is leaning in the direction that this was possibly stray gunfire.
Philadelphia highway patrol officer Sergio Diggs and Montgomery County Sheriff's Deputy John Foster were standing on the sidewalk, at the base of the Art Museum steps, when they were hit by gunfire.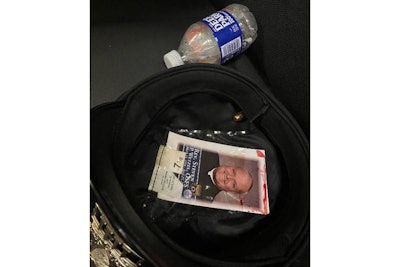 Foster was grazed in the shoulder and Diggs was grazed in the forehead. Photos show that a bullet partially penetrated Diggs' hat.