A Detroit police officer was shot and killed Wednesday night while responding to a "shots fired" call. The 19-year-old suspect was killed by backup officers.
Officer Loren Courts, 40, was killed by a man wielding a Draco pistol, a semi-automatic AK variant that fires 7.62mm ammunition, police said.
At around 7:39 p.m., two patrol cars with four officers arrived at the scene.
Police say the suspect broke out the window of his apartment, fired shots, and then fired shots at Officer Courts and his partner, Officer Amanda Hudgens, while they were still inside their cars. A minute later, an officer down call went over the radio, Fox2 reports.
At around 7:41 p.m., the gunman walked out of a building with the weapon. Officers on the scene fired shots and fatally struck the suspect multiple times.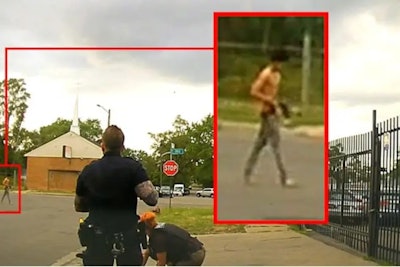 Officer Courts was a 5-year veteran of the police department. He leaves behind a wife and two kids.