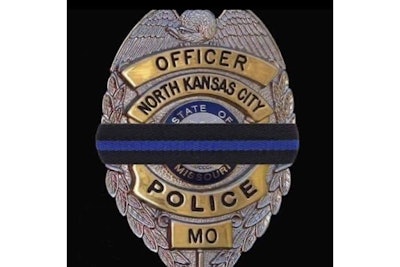 A North Kansas City, MO, police officer was shot and mortally wounded during a morning traffic stop. A suspect is in custody.
Officer Daniel Vasquez's death was announced by the North Kansas City Police Chief around 2:30 p.m.
Vasquez, 32, joined the department in 2021, Fox 4.
Police say the traffic stop was over an expired temporary tag and the driver got out of the car and opened fire. The suspected shooter took off in the car after the shooting. The Clay County Sheriff announced the suspect's arrest at 1:45 p.m., about three hours after the shooting.