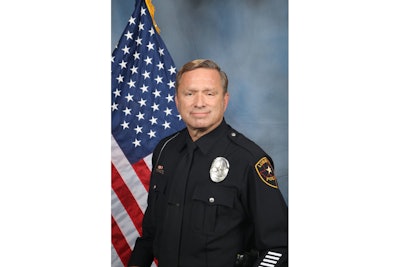 Witnesses say they were just doing their job as a part of the community, as they rushed to help Lubbock police officer Larry Barnhill, moments after he was hit by a stolen vehicle in a Clapp Park parking lot. Three teenagers have been arrested after the Monday morning situation, during which Barnhill fired his weapon.
Barnhill stopped the teens who were reportedly doing donuts in the parking lot before being struck by the vehicle,
Some Living Word Harvest churchgoers were nearby, hosting a Labor Day barbecue in the park. Pastor Lawrance Garcia says he heard a gunshot, and rushed to check if Officer Barnhill was okay, KCBD reports.
He and his friends rushed to Barnhill's side, offering him water and moving his gun back within reach.
"You can tell he was in pain and he couldn't move, you know, very much. And so we just, 'hey, man, would you like some water? Would you like, you know, something to drink?' Just kind of comforting him, you know making sure that that he was ok and I think he knew and felt we were the good guys," Garcia said.
Officer Barnhill suffered a spinal cord injury, a broken rib, and an injured knee in the incident. He was released from the hospital Wednesday, KFYO reports.