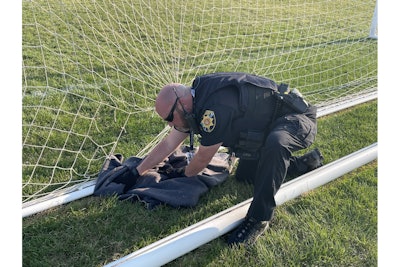 A Douglas County (CO) Sheriff's deputy is being credited with rescuing a fox that was tangled in a soccer net at a local high school.
School resource officer Deputy Koski was called to the soccer field at Ponderosa High School early Thursday morning regarding the fox.
With a bit of work, Koski was able to safely free the fox, which took off running.
"While we know it is best just to leave wildlife alone, they will usually figure things out on their own; it was obvious that this little guy was becoming more distressed. Deputies decided to do what they could, safely, to help free the fox," the Douglas County Sheriff's Office wrote on Facebook.