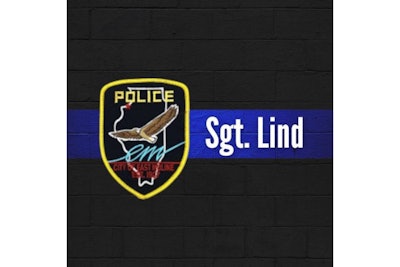 A suspect has been charged with attempted murder after East Moline, IL, Police say he assaulted and seriously injured an East Moline police sergeant on Monday night.
Around 6:30 p.m., East Moline Police Sergeant William Lind identified arson suspect Adrian W. Rogers, 52, in East Moline and made contact with him.
Shortly after making contact, police say body camera footage shows, Rogers physically attacking Lind and then fleeing the scene on foot.
Arriving officers found Sergeant Lind unconscious with injuries to the head. He was transported to a local hospital, WQAD reports.
Sergeant Lind is in critical condition and his injuries have been deemed life-threatening.
Around 10:50 p.m., Rogers was taken into custody by the Colona Police Department.