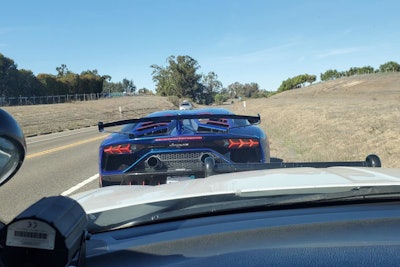 Cautioning drivers that the 154 signs on State Route 154 are not the speed limit, the California Highway Patrol's Buellton office said it cited a Lamborghini driver for 152 in a 55 zone Sunday.
"We know how tempting it can be to 'open it up' when your car is fast and the weather is beautiful, but save it for the track!" CHP Buellton wrote on Facebook.
The driver was cited for reckless driving.