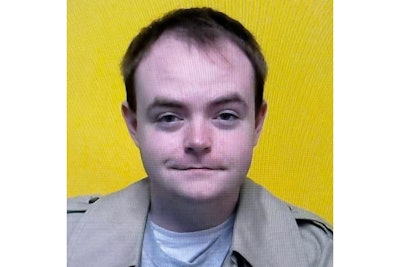 California investigators believe a former Virginia State Police trooper--who resigned in late October--met a teen girl online; drove across country to Riverside; murdered her grandmother, grandfather, and mother; burned her home; and kidnapped her. He was killed in a shootout with San Bernardino County Sheriff's deputies. The girl was not physically harmed.
The incident happened Friday morning, the Riverside Police Department reports in a press release.
Officers were called to check the welfare of the girl who was reportedly forced into a red Kia Sol by a man. When officers arrived on scene, 911 call-takers started to receive calls about a structure fire a few houses away.
Responding firefighters found three bodies in the entranceway of the home and brought them out of the house. It was quickly determined they were homicide victims. The fire was extinguished and detectives went to work.
The victims were identified as 69-year-old Mark Winek, his wife 65-year-old Sharie Winek, and their daughter 38-year-old Brooke Winek. The younger daughter was the subject of the welfare check call. She was not present. Her suspected abductor was identified as Austin Lee Edwards, 28, of North Chesterfield, VA.
Several hours later, San Bernardino deputies discovered the suspect driving the red Kia Sol. The Riverside Police reported that Edwards opened fire on the deputies and the deputies returned fire. Edwards was killed.
The teen was unharmed and later placed into protective custody of the Riverside County Department of Public Social Services.
The Riverside Police statement reveals that Austin Lee Edwards was a former employee of the Virginia State Police and was being hired by the Washington County (VA) Sheriff's Office.
The Washington County SO issued a statement on Facebook: "Edwards was hired with this agency on November 16, 2022 and had recently began orientation to be assigned to the patrol division."
The statement continues, "It is shocking and sad to the entire law enforcement community that such an evil and wicked person could infiltrate law enforcement while concealing his true identity as a computer predator and murderer. Our thoughts and prayers are with the Winek family, their friends, officers, and all of those affected by this heinous crime," said Washington County Sheriff Blake Andis.
The Associated Press reports that VSP responded to an e-mail about Edwards' employment history as a trooper.
Corinne Geller, a spokeswoman for the Virginia State Police, said Austin L. Edwards resigned from the agency on Oct. 28. He entered the academy on July 6, 2021, and graduated as a trooper on Jan. 21. He was assigned to Henrico County, she said.