A Daytona Beach police officer shot and killed a man after the officer was stabbed in the face during a struggle at a Sunoco gas station on Thursday morning, police said.
Daytona Beach Police Chief Jakari Young said the owner of the Sunoco gas station called police after the suspect was trespassing at the business for a second time on Thursday. A Volusia County Sheriff's deputy who was already at the scene approached the man first before Daytona Beach officers arrived moments later, Fox 35 reports.
"As they approach the suspect, they attempt to detain him, and the fight is on," Chief Young said.
During the struggle, Young says that the suspect had a lighter in one of his hands. At some point, the suspect pulled out a knife from his pocket and stabbed the Daytona Beach officer in the face. The officer shot the suspect twice, killing him.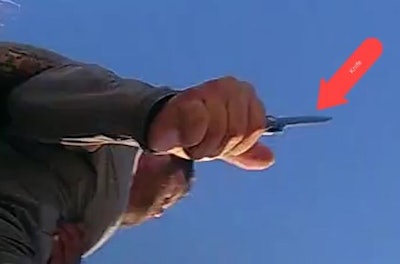 The officer was taken to the hospital and is expected to make a full recovery.