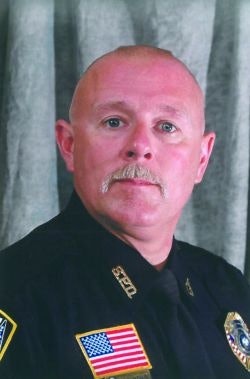 In addition to his patrol duties, Officer Mark Michaud of the Slidell (La.) Police Department heads up his agency's dive team, which finds and retrieves stolen vehicles and other evidence. He also trains and assists other agencies in water survival and rescues. For his continued efforts, the National Law Enforcement Officers Memorial Fund selected Officer Michaud as its June 2011 Officer of the Month.
Ever since he took his first SCUBA lesson 20 years ago, diving has been Michaud's favorite activity. He's a master diver and a member of the exclusive International Underwater Cave Rescue and Recovery organization. He still dives for recreation, but it wasn't long before the officer's passion naturally became a part of his professional life.
"Over the course of time, people started calling me to say, 'Hey, I lost this, do you think you could find it?' and I come to find I was pretty good at it," says Michaud. One of his most interesting jobs involved recovering a friend's dentures from the bayou. "It's kind of a strange sight, seeing teeth looking up at you. It was quite humorous," he remembers.
Many of Michaud's dives for the Slidell Police Department and neighboring agencies are much more serious. While he's not often involved in recovering the bodies of drowning victims, there are times when it happens. But most of the time, Michaud and his team retrieve evidence of various types, from guns, to vehicles, to discarded stolen computer equipment.
When Hurricane Katrina hit in 2005, Michaud used his dive experiene to help recover cars for an insurance clearing house and conduct inspections, although he lost everything he owned in the disaster. After this event and multiple incidents requiring divers in his area, Michaud started the Slidell Police Department dive team.
Now he works with six divers and four people "topside" who operate the boats and any machinery needed on shore to facilitate recoveries. All members work regular assignments and respond to dive calls whenever necessary. "Like a SWAT team, you don't need it until you need it, but you want them ready to go when you do need them," Michaud says.
Not content to wait for others to call, Michaud also uses a sonar scanner to find sunken vehicles along the bottom of local rivers and bayous. He's recovered many vehicles dumped for insurance fraud this way.
And his meticulous planning and procedures on all calls mean recovery is done properly and safely, which benefits team members as well as court cases. To begin with, there is always an operation plan and an after-action report for each recovery. Everything must follow procedure as much as possible.
"Instead of just finding it and bringing it up, when we find a piece of evidence, if conditions allow, we send a list bag to the surface to mark it and then we can take measurements if we need to and take photographs of where it is from the shoreline," says Michaud. Details such as exactly how far from shore a knife is found can help determine whether it could reasonably be the murder weapon that was tossed into the water by a suspect.
And even if it's believed a suspect is lying about evidence being in the water, it's the dive team's job to comb the area and prove that they've conducted a thorough search. This involves collecting what they do find, including soda cans and golf balls, to show that if they could retrieve these items they would have found the murder weapon, for example, if it had been there.
On any call safety is a major concern. That's why Michaud is a proponent of using special air bags for vehicle recovery. Some teams would use a wrecker to tow a vehicle directly from the bottom of a river. The danger with this approach is that the car could get stuck on the bottom and the line could break, forcing divers to find the car again in murky waters.
"Instead I teach them how to use lift bags to bring a vehicle to the surface or to just below the surface where you can just pull it in a short ways instead of having to fight," Michaud says. "To me it's safer because you don't have to spend as much time in the water. And the less time you have your people in the water, the more use you can get out of them because you're not wearing them out on the hard stuff."
Michaud and his family are happy that all his time in the water and his many years of police work are being acknowledged with this award.
"They're pretty excited, they're pretty proud of their dad," says Michaud of his four children. "It's nice that when you dedicate yourself to something that you get recognition for it. I'm really honored."