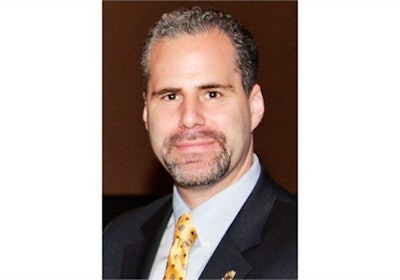 Now that we have buried NYPD heroes Det. Wenjian Liu and Det. Rafael Ramos what is being done to augment protections for all of our nation's other blue warriors?
America's leaders will fail if they quietly allow the memory of Liu's and Ramos' ultimate sacrifices to revert back to a "chaos as usual" atmosphere. Now is the time to institute the National Blue Alert.
The National Blue Alert was born out of a recognition for a need to implement an Amber Alert-style program for law enforcement officers that would accelerate the dissemination of information nationwide when an officer is attacked and injured, and/or fatally wounded.
In the last session of Congress, the National Blue Alert fell short of the finish line because outgoing Sen. Tom Coburn, R-Okla., placed a hold on the bill. The House version, H.R. 180, passed in 2013, and yet here we are without a National Blue Alert. Now that Coburn has left office for medical reasons, it is time to reintroduce the National Blue Alert.
The original version of the House bill called for a national alert when"...a law enforcement officer is seriously injured or killed in the line of duty," and a known suspect has not been apprehended. As outlined in the bill, oversight falls on the attorney general. "The attorney general shall establish a national Blue Alert communications network within the Department of Justice to issue Blue Alerts through the initiation, facilitation, and promotion of Blue Alert plans, in coordination with states, units of local government, law enforcement agencies, and other appropriate entities."
This all seems sensible and of critical importance to officer safety, so what's the cost? According to the Congressional Budget Office, the bill would cost the Department of Justice $1 million annually to administer. Within the context of the overall federal government budget, that's a nominal expense for establishing a communications network to improve our ability to capture cop killers. In fact, since there are approximately 800,000 active law enforcement officers, we could all chip in a dollar each and fund most of this bill ourselves, in case Congress balks. Clearly, this important proposal is not cost prohibitive.
In terms of the bill's focus, I would recommend one important modification. The bill should also call for the triggering of a Blue Alert when a known suspect has communicated an intent to harm police officers and the threat coincides with a known act of violence.
We can draw upon what happened preceding the assassination of Liu and Ramos to illustrate this point: Homicidal trash shoots girlfriend, contemporaneous with postings of his intent to kill police officers. This act of violence, in conjunction with the suspect's threats to law enforcement, should warrant the issuance of a Blue Alert. We don't need to wait until a savage completes his or her homicidal objective before we take action. We are all aware of the controversy surrounding the communications between departments after this savage shot his alleged girlfriend, but it all might have been moot if there was an option of initiating a Blue Alert.
In a sensible world where all forms of media recognized an attack or killing of law enforcement officers as a priority, we would be able to have the alert information disseminated in a timely fashion and wouldn't need a National Blue Alert. Unfortunately, as seen last month in New York City after Officer Andrew Dossi and Officer Aliro Pellerano were shot responding to a robbery, that's not the case. As the police and the Marshals Service's Regional Fugitive Task Force pursued the savages, the New York City news media pre-empted the story with their anxiety ridden concerns over the prospect of two terrifying inches of snow.
With the brutal assassination of Liu and Ramos, and the current anti-cop sentiment exacerbated by the failed leadership of the New York City mayor and others, the need for the National Blue Alert couldn't be greater. As seen with the savage who murdered Liu and Ramos, homicidal maniacs cross state lines to evade capture and wreak havoc.
We need a National Blue Alert implemented now. The bill should be named after fallen detectives Wenjian Liu and Rafael Ramos, in symbolic honor of their ultimate sacrifice, as well as the sacrifice of all our injured and fallen heroes.
We have buried our fallen heroes, but our elected officials can't allow the National Blue Alert to be buried with them.
Jon Adler is the president of the Federal Law Enforcement Officers Association.