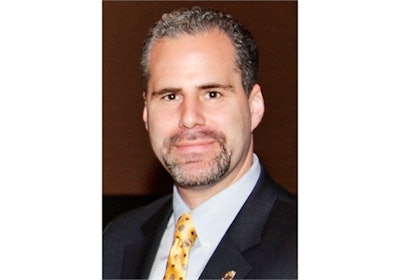 As the White House commits to providing funding for 10,000 Syrian refugees to settle in the United States, the bill that funds the 9/11 World Trade Center Health Program for first responders has expired. The current federal budget proposal allocates $1.1 billion to fund the intake of 70,000 refugees this fiscal year. The 9/11 bill, first signed into law in January 2011, cost $4.2 billion over five years. The current 9/11 reauthorization bill, H.R. 1786, continues to be debated in Congress while American taxpayer dollars are allocated to pay for refugees. How do 9/11 heroes take a funding back seat to refugees?
The current national debate centers around whether to ban Muslim refugees from entering the United States. Americans' confidence in the government's vetting capabilities has been diminished. In light of the recent terrorist attacks, the refugee influx presents additional challenges for law enforcement. Nonetheless, the discussion surrounding the topic of refugees is missing a critical point. What are our country's spending priorities? In America, do Americans come first or are we an afterthought? The broader point to consider is whether our country can afford to bring in any refugees when we have law enforcement officers in need of immediate medical care.
There are approximately 30,000 law enforcement officers enrolled in the 9/11 World Trade Center Health Program. Among them, approximately 3,600 have been stricken with cancer that can be attributed to the toxin exposure from the 9/11 response. More than 80 law enforcement responders to the 9/11 attacks and their aftermath have died from cancer due to sustained toxin exposure. If the current Zadroga 9/11 Health and Compensation Reauthorization Act isn't passed, more 9/11 heroes will be at risk of missing critical medical screening and treatment and may die. Sadly, as our nation's leaders continue to trumpet their heartfelt compassion for refugees that same compassion doesn't seem to apply to American law enforcement officers in need. My heart goes out to refugees, but it beats and bleeds first for my fellow American law enforcement officers.
According to the Center for Immigration Studies (CIS), each refugee that enters the U.S. will cost us $64,370 for the first five years. There are additional costs not included in this estimate, such as law enforcement resources and other government provided services. The CIS website states that, "Unlike other new legal immigrants, refugees are eligible for all welfare programs upon arrival (in the U.S.)." According to the Washington Post, Secretary of State John Kerry says the U.S. will increase its refugee cap to 100,000 in 2017. Speaking to an audience in Berlin, Kerry stated, "This step is in keeping with America's best tradition as a land of second chance and a beacon of hope." Secretary Kerry, why isn't that "beacon of hope" first shining on America's 9/11 law enforcement heroes?
During a recent board meeting at the National Law Enforcement Officers Memorial Fund (NLEOMF), John Thompson, deputy executive director of the National Sheriffs' Association, informed us there are numerous local law enforcement officers patrolling without body armor due to cost constraints. That's unacceptable and should be an absolute spending priority for our government. We cannot allow grant money to dissipate while American taxpayer dollars are allocated to pay for refugees. As we've seen during the aftermath of recent active-shooter atrocities, our smaller law enforcement departments need funding for critical protective equipment.
Politicians have asserted that we can't shut the door in the face of refugees. So how do they reconcile slamming a door in the face of law enforcement officers? It is sadly ironic that some of the refugees who glide through that open door will ultimately become the burden of law enforcement. We all know the vetting process is imperfect. If our nation's elected officials took a calm moment to focus within our country, they might recognize the need to pursue more cost-effective refugee options such as safe zones outside of the United States.
It is disconcerting that the refugees we spend so much money on are free to move anywhere within the U.S. while our 9/11 first responders stricken with cancer are very trackable but not receiving the support they deserve. According to the Washington Post, "The United States has spent $4.1 billion over the past four years providing humanitarian aid to Syrian refugees." When will our elected officials apply such humanitarian support for American law enforcement officers?
Jon Adler is president of the Federal Law Enforcement Officers Association (FLEOA).