Due to the unpredictability of police work, officers always need to be prepared for dangerous confrontations. Thankfully, a number of companies are offering a wide range of ballistic protection equipment designed to ensure the safety of law enforcement officers.
Angel Armor
The Ally One portable ballistic shield from Angel Armor is an ultra-thin NIJ Level IIIA panel. Given its size of 10.15" x 13.15", the semi-rigid yet ultra-lightweight Ally One is able to fit perfectly in backpacks, briefcases, and laptops, and can provide ballistic protection on or off duty. It surpasses NIJ 0108.01 standards for multi-round handgun protection, which includes the 9mm Luger and the .44 Magnum. The Ally One weighs less than one pound and is also weatherproof and made of durable ripstop nylon.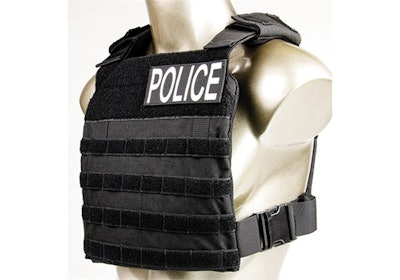 AR500 Armor
The AR500 Armor Guardian Plate Carrier is a rapid-deploy and quick-detach carrier for industry standard 10" x 12" NIJ Level III plates. The lightweight carrier's design provides enough space for it to hold essential items while simultaneously reducing weight and bulk, and includes removable shoulder pads. It can be worn over existing soft armor and other gear, and is designed for complete integration with modern chest rigs, and modular pouches through built-in vertical webbing. The carrier's color matched inner-mesh lining improves air flow and comfort for the wearer.
ATS Armor
ATS Armor's ballistic plates are multi-shot rated and provide edge-to-edge protection along with a comfortable, ergonomic fit. ATS Armor uses advanced ballistic materials and technologies to produce these stand-alone, light, and strong plates. The plates exceed the NIJ standard 0101.06, and they are special threat tested to ensure the safety of first responders. They are available in NIJ Level IIIA, III, III++, and IV, in torso plates, side plates, and active shooter kits; and they feature a patent QuadCurve design that ensures comfort for the wearer.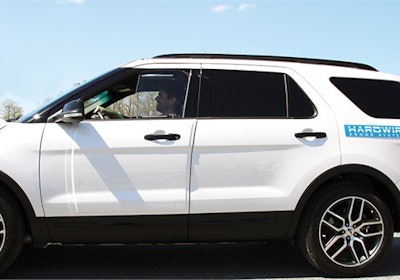 Hardwire LLC
Hardwire's B-Kit vehicle armor is detachable ballistic armor that magnetically fits on the door of a vehicle. The magnets allow for on-demand removal of the armor, which can also function as a tactical shield. The patented design is inspired by military protection where armor goes on the outside of a truck. The lightweight kit can be provided in matching paint color to any vehicle, and requires no modification to the vehicle structure. The kit only adds 10 pounds per door and is shaped to fit the exterior of the vehicle perfectly so it blends in for community policing.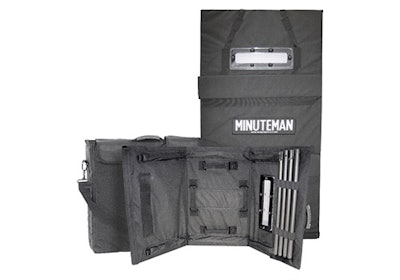 Patriot3
Patriot3's Minuteman Folding Ballistic Shield is a shield that becomes rigid when it's deployed. The shield is available in four different options that can fit the needs of any patrol, SWAT, VIP protection, harbor, or airport security team. Most of the options come with viewports. The Minuteman's size, carry case, and minimal weight allow users to have discreet ballistic protection without compromising vehicle space. Each shield comes with a grab handle, a carry case with strap, and stiffening rods, and it can be deployed into its rigid configuration in seconds. The patented Minuteman shields are available in NIJ Level IIIA to III and are stored folded in non-descript carry cases.
Point Blank Enterprises
Point Blank's ASPIS X shield offers NIJ Level III protection and provides enhanced maneuverability for handgun and long-gun deployment. The shield features a weapon mount system, a high-density foam pad, and a Velcro forearm strap attachment system. Optional attachments for the shield include a 3" x 9" reinforced viewport, LED light with strobe feature, and a transport bag. The shield weighs 17.9 pounds when all of the optional attachments are included, but can weigh as low as 12 pounds without them.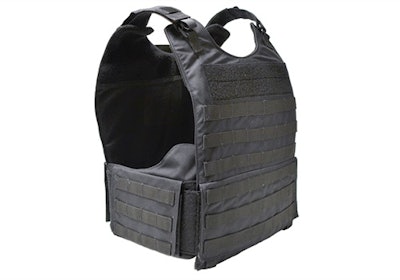 Propper
The Four Panel Vest-Tactical (4PV-TAC ) from Propper is the overt tactical adaptation of the company's four-panel vest coverage. Featuring a ballistic option, the 4PV-TAC offers modular coverage and allows users who are already issued a 4PV concealable vest to run the same armor in an overt application. The 4PV-TAC has MOLLE attachment points to allow for customization with Propper's line of tactical pouches and ACE accessories. The 4PV-TAC features body-facing antimicrobial mesh and a two-point release system.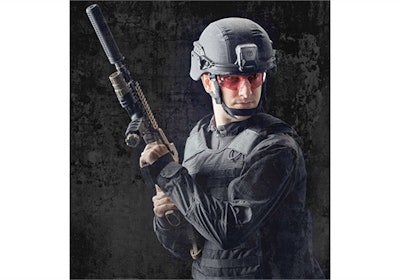 Revision
Revision's LazrBloc GF-8 Laser Protective Ballistic Lens is a protective lens made of virtually indestructible, optical-grade polycarbonate. Using Revision's patented laser dye, the lens is able to block out 99.9% of green laser energy and over 99% of the most powerful, high-risk near-infrared energy that exists outside the visible spectrum. It also delivers greater visible light transmission and color recognition, making GF-8 lenses ideal for all-day use. Revision developed the lenses in a response to a recent spike of lasers being used against law enforcement officers.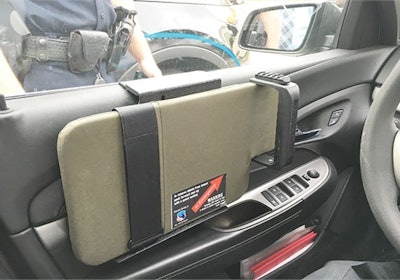 Riggs Shield
The Riggs Shield is a quickly deployable ballistic shield. It mounts to the patrol vehicle door panel until it's needed, providing instant access to protect the head and neck while seated in the vehicle. The shield was designed and marketed by law enforcement and is rated at NIJ Shot Level IIIA. It can stop up to .44 Magnum, 240-grain pistol rounds and has exceeded NIJ Level III stab tests. The ballistics composite material is enclosed in a tight Cordura nylon fabric cover to help improve the material's edge strength and provide padding for the user's arm. Optional additions to the shield include a flashlight mount and forearm strap.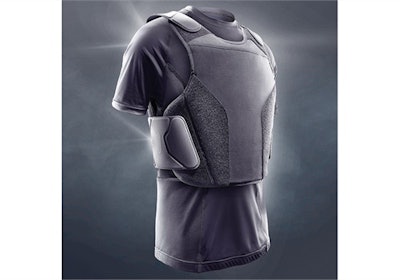 Safariland
The Safariland Group HyperX from Safariland Armor's product line is a lightweight, scalable solution that exemplifies the next generation of armor. This integrated system consists of a T-shirt base layer and an integrated ballistic panel; the lightweight compression four-way stretch fabric moves and flexes as the body does. Both materials have plate pockets for hard or soft armor trauma plates. The sleek, athletic styling and performance materials are designed to offer exceptional comfort and flexibility for all-day wear. It has an interchangeable liner system to keep the body warm or cool in extreme conditions.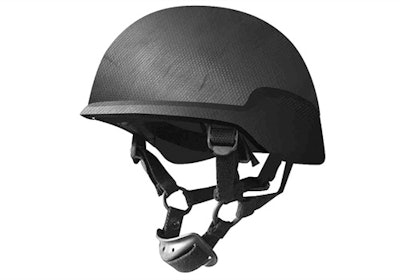 Special Ops Bunker
The Special Ops Bunker Collapsible Defense System (SOB) from parent company Daw Technologies offers head-to-toe ballistic protection up to NIJ Level IV. The system is in a portable unit that can be easily stowed in the trunk of a vehicle. From its compact position, the SOB can be deployed with full-body coverage in 20 seconds to make an officer ready to approach a threat, enter a building, or create a defensive position. It features one-hand maneuverability that frees the other hand for weapon use. The system is ideal for handling active shooter threats.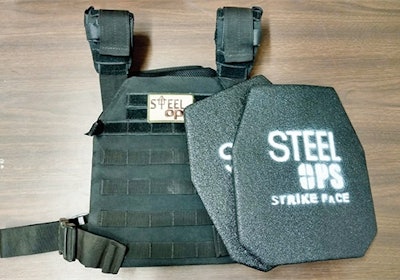 Steel Ops
The Steel Ops Sentry Kit is lightweight and easy to deploy. The kit comes with two quarter-inch-thick AR500 steel curved front and back Pro Plates. The plates have a full ballistic coating of Paxcon that encapsulates bullet fragments. The plates have tested effective at stopping Steel Core 5.56 LAP at only 15 feet. The quick-disconnect cummerbund and adjustable shoulder straps make the kit easy to put on over a uniform. The kit is designed to be easily carried in a patrol car, and it provides NIJ Level III and rifle protection. It's ideal for building entries, high-risk patrols, or active shooter scenarios.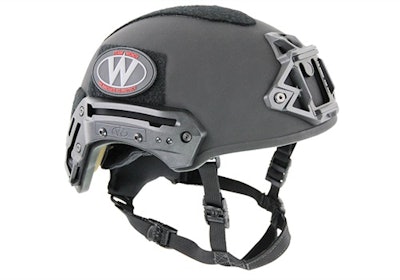 Team Wendy
The Exfil Ballistic helmet from Team Wendy is designed for law enforcement and military operators. The helmet has a hybrid composite shell with unique geometry for increased strength and optimal fit. It features a new boltless Cam Fit retention system, which allows the helmet to easily adjust to the user's head size. The helmet's Zorbium foam impact liner protects against impact and allows for an overhead communications headband, and it features a mounting system that is compatible with all Exfil accessories. The helmet is available in weights of 2.6 pounds and 2.75 pounds; it also features a ballistic performance of NIJ Level IIIA.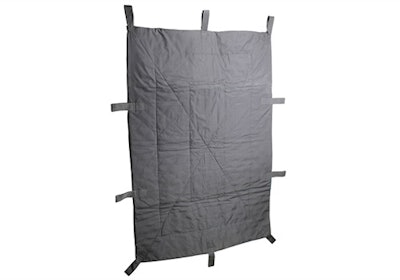 U.S. Armor
The Ballistic Blanket from U.S. Armor is a versatile blanket that features flexible NIJ Level IIIA protection. The 72" x 48" blanket has hand loops placed around its perimeter to enable a variety of suspension options and facilitate use as an emergency litter. The blanket also has built-in channels that can be stiffened using pre-cut PVC pipes to deploy as a static, horizontal shield, and it is intrinsically safe due to a lack of metal snaps or zippers. It can be used to evacuate civilians from a dangerous active shooter scenario, protect and cover a fallen officer while backup arrives, or used to armor any area where the operator needs additional protection.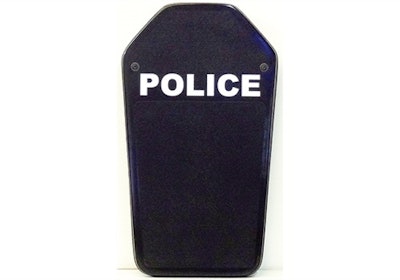 Venture Ballistic Composites
Venture Ballistic Composites' A.S.3 long 16" x 28" shield from its "Active Shooter" lineup is deployed in patrol cars by reactionary tactical teams. It features a waterproof body, modular replaceable view ports, and lights. The 15-pound shield is designed for rifle-rated protection on site, as well as for courthouse security and high-risk points of entry. Designed for longevity as much as it is for protection, the shield is made with Grade 8 bolts and nyloc nuts, features a quick-release Velcro composite trim arm cuff, and has an aluminum and composite handle. The shield is offered in both NIJ Level IIIA and III.