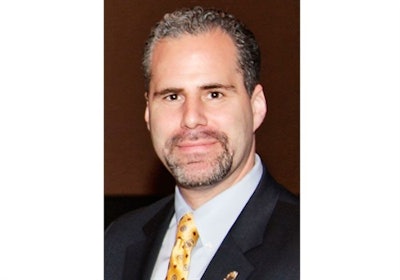 When I was flying into Florida in advance of Hurricane Irma's uncordial arrival, I thought about the old television show, the "A-Team," and how they used a tranquilizer to knock-out Mr. T in order to get him on a plane. It would have taken a similar tactic to get my mother to leave her house, and I didn't have a tranquilizer, so we would have to ride the storm out together.
Having experienced Katrina and Sandy, I thought I was somewhat prepared to deal with this disaster. I was wrong. After arriving at my mother's home, I learned that Irma was going to be less of a challenge than guiding my 80-year-old mother.
Realizing that I'd benefit from the senior citizen perspective, I went online and reviewed disaster preparedness information geared for seniors from AARP, the Red Cross, and Ready.gov. All offered helpful information, but the starting point assumption is that a senior will go online to read this. My mother would rather handle a rattlesnake than use a computer, so I gleaned what was useful.
We all know that the time to draft an operational plan isn't when you're in the middle of a knock-and-announce approach. The same thing applies to an approaching hurricane.
Since I was coming from a conference held in another state, I was limited in what I was able to bring. In terms of lighting options, I came armed with half a dozen pen-lights and a Body Beacon from Rescue Leaders. I placed a pen-light in each room and my mother was comfortable with using them. She was also very receptive to the Body Beacon since it was easy to use and carry, and emitted a powerful alternating light. When I asked her what her light options were, she predictably had an array of candles ready and old flashlights. In my home, we have tactical lights in every room, but no candles. In terms of flashlights, my mother was used to the C and D cell varieties of yesteryear. For future hurricanes, I noted that I would need to get her flashlights she's comfortable with, and a supply of batteries. Battery-operated candles and lanterns are also useful.
In terms of food and beverages, she had a sufficient supply of bottled water and canned food. For my sanity, she also had ample coffee bags, so I brewed and bottled a lot of java while we still had power. I brought a lot of energy bars and mixed nuts that I picked up en route. My mother looked at the energy bars and asked why I brought them since she doesn't have any pets. Note to self: Next time, bring Snickers bars.
I've found that seniors like my mother are good with manual can openers, so if your parents live in a disaster zone like Florida, I'd recommend ensuring they have a sufficient supply of emergency canned goods at the beginning of each year. You can check periodically to see what needs replenishing.
Regarding communications, the objective is to keep it simple. Smartphones are usually not a good idea for seniors. My mother has a cellular flip phone, and I programmed it so she can auto-dial me. She knows how to use the charger, and I brought her a charging brick for power outages.
Since power loss is inevitable during a disaster, I'd recommend having an old battery-operated radio set to the local news station. Like the flashlights, keep back-up batteries nearby. Since loss of power will make it hot, buy your parents battery-operated fans for each room.
In terms of storing her important documents, I convinced my mother to use water-resistant containers and not corrugated bins. The same applies to medicine and first-aid items.
I'd also recommend getting reflective rain gear that's easy to put on, in the event of a roof breach. In the realm of the unpleasant, talk to your parents about using empty detergent bottles, plastic bins and bags when the toilet option is gone. Also make sure they have a good supply of emergency toilet paper.
Policing our elderly parents during a disaster is challenging, but we can avoid being caught flat-footed in front of a rampaging storm or other emergency. And by understanding the senior perspective, we can work with them to set up a winning plan for survival.
Jon Adler is the president of the Federal Law Enforcement Officers Association Foundation.