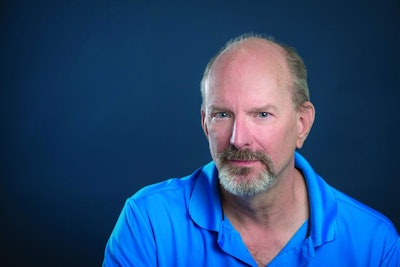 On Sunday, Oct. 1, Las Vegas Metropolitan Police Officer Charleston Hartfield was attending the Route 91 Harvest Festival with his wife.
Hartfield was off duty, wearing an oversized cowboy hat, and enjoying the show when bullets fired by a gunman on the 32nd floor of the Mandalay Bay Casino began to slam into the crowd. People started being hit around him, and the experienced police officer realized exactly what was happening. He went "on duty" and started to try to get people out of the kill zone. Unfortunately, he was unable to get himself to safety.
Numerous off-duty law enforcement officers attending that Sunday night concert were shot and wounded. Charleston Hartfield was the only officer killed. His legacy is his service in the U.S. Army, his service with Vegas Metro, and the book he wrote and published about his career shortly before his death.
It's rare that a working police officer writes a book about his work. Many officers might want to do that while they are still wearing the badge, but they have to concern themselves with retribution for something they wrote. So most aren't willing to take that risk, or if they do write something, they write it under a pen name. Charleston Hartfield put it all out there for the world and his superiors to see.
Hartfield's book, "Memoirs of a Public Servant," is a personal journal that talks about what it's like to be a police officer, especially an African-American police officer, in America today.
Reading his words is like conducting an interview with a fallen officer.
On law enforcement as a calling: "It's a tough, tough job, an unforgiving career. Yet, I couldn't see myself doing anything else. It's as if the career chose me and all of the things I have experienced in my life led me here."
On the toll of that calling: "There is a secret little box buried deep within the brain of every police officer. This mythical box is filled with all of the crime scenes, burned bodies, slit wrists, dead babies, and malnourished elderly that we deal with. We stuff this box full of junk every day and hope it never has to surface."
On kids and community relations: "For the next several weeks we were assigned to bike patrol. We made it a point to go back to that school every day (unless we were on a call) and play a little kickball."
On what it's like to work patrol and never know how cases are finally resolved: "The hardest part about patrol work is you rarely get the final answers."
On the outrage he felt at a murder-suicide scene involving a husband and wife and a toddler survivor: "This poor innocent little baby had to walk around her dead parents' bodies for two days. Wondering why isn't anyone holding me. 'I'm hungry. Where's the food? Hey, is anyone going to change me.' I was furious!...This is one of those calls that you bury deep inside of you and don't tell anyone. How could I tell this to my wife?"
"It's as if the career chose me and all of the things I have experienced in my life led me here." — Charleston Hartfield
On de-escalation and judging officers after they use force: "Forcing officers to slow the momentum and think more critically isn't necessarily a bad thing. However, judging an officer based upon the decisions made in a split second for the rest of their lives is frightening. No one can say for sure how he or she would respond in a life or death situation until presented with that exact scenario."
On the terrible day when two fellow Vegas officers were murdered at lunch: "This incident, which gained national attention, changed the lives of a lot of people. Some emerged as heroes, others realized just how much we mean to each other. The brotherly bond that is built through our experiences helped us all cope."
On hope for the future: "What keeps me focused and helps me maintain my faith in humanity are my kids and their innocence. My son and I will often engage in conversations about civility and common occurrences. I am constantly reminded that things aren't just that bad."
Hartfield planned to write another book about his continuing career as a police officer and a soldier. It's a national tragedy that he didn't get to do so. Rest in peace, sir. Thank you for being a public servant.