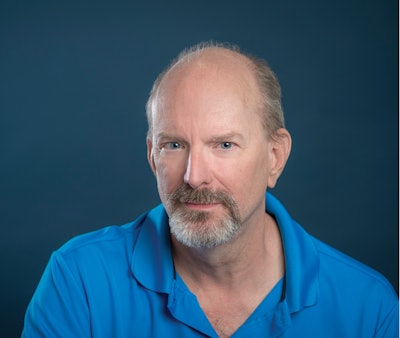 We are constantly told in this country that the public does not support the police. You may even feel like the people you serve don't have your back. But I believe that the vast majority of people do. And I have anecdotal evidence to back up that belief.
Here at POLICE we have a keyword tag on our website that reads "police supporters." There are a lot of news stories that we have posted to the site about police supporters. So let's take a look at some of these stories and people from the past year.
Police supporters can be found in professional sports.
Pittsburgh Steeler quarterback Ben Roethlisberger has a grant program for public safety K-9 units. Since 2007 he has donated nearly $2 million to K-9 units. He made multiple donations this year.
While we're in Pittsburgh, it's a good time to mention hockey's Penguins and their fans. In late October the team invited two of the law enforcement heroes who were wounded in the Tree of Life Synagogue shooting—Anthony Burke and Mike Smidga—to perform the ceremonial puck drop before the game. The crowd gave the officers a standing ovation.
Police supporters can also be found in Hollywood.
In October actor and Texas native Matthew McConaughey teamed up with Wild Turkey to serve Houston officers and firefighters bourbon and turkey. McConaughey said the gesture was to thank first responders for their lifesaving work during last year's Hurricane Harvey.
During Police Week in May, Erik Estrada—who played Ponch on the TV Show "CHiPs"—led a motorcycle ride through Virginia and Tennessee to raise funds for the National Law Enforcement Officers Memorial Fund.
Dwayne "The Rock" Johnson is one of the busiest actors in Hollywood. But in January, after learning that an officer who was wounded in a Colorado shooting was a fan, he sent a message via Twitter. The Rock told Deputy Jeff Pelle of the Douglas County Sheriff's Office: "I've been tracking your story…. I heard about the scenario you went through and I'm sorry about your loss. I heard you lost a brother named Parrish." Pelle was wounded in a New Year's Eve shooting that killed Deputy Zackari Parrish.
We can't end our discussion of celebrity police supporters without bringing up Donald Trump. The president of the United States is known to call the loved ones of fallen officers, insists that the White House be bathed in blue light during Police Week, and is constantly expressing his admiration for officers.
Businesses also showed their support for law enforcement professionals this year.
Scientific Games, a technology-based gaming company, gave $100,000 to Bay County, FL, law enforcement officers who suffered losses in Hurricane Michael.
In September, 850 Olive Garden restaurants delivered meals to public safety professionals nationwide.
Darren Domingue, owner of Lafayette Roofing & General Contractors, constructed for free new roofs on the homes of two local law enforcement officers.
And in August, a Southern California businessman set up an appreciation festival for area law enforcement. Allen Alevy, the 80-year-old founder of Westland Industries and Westland Real Estate, invited more than 5,000 officers and their family members to attend the event in Huntington Beach. In addition to the appreciation festival, Alevy also supports spouses and children of fallen area officers by holding events and providing them with gifts.
Of course you don't have to be rich or famous to show support for officers. This year POLICE has posted numerous news stories on our site about civilians coming to the aid of officers under attack, sometimes at great peril to themselves. For example, last month citizens rendered first aid to a Florida officer who was shot by a rifle-wielding suspect.
Finally, kids may be the greatest of all law enforcement supporters. For years now, a young boy named Tyler Carach has been touring the country to give officers donuts. Now an 8-year-old girl from Louisiana named Rosalyn Baldwin wants to give officers from all 50 states a hug.
I know that the holiday season is a tough time to be a cop. You may have to work when others are enjoying the festivities. You may see the worst of humanity when most people are wishing others glad tidings and peace on Earth. You may feel unloved and unappreciated. Just remember that most Americans support you and respect you. And somewhere out there a little girl wants to give you a hug.