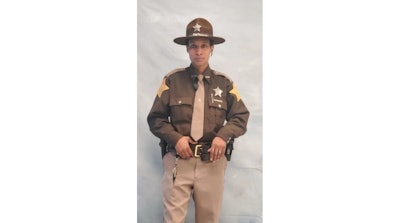 A Marion County, IN, sheriff's deputy is dead and her 8-year-old son is in the hospital after they were attacked while dogsitting at their home on the east side of Indianapolis.
Indianapolis Metropolitan police crews were called around 8 p.m. Tuesday on reports of an aggressive animal.
Upon arrival, IMPD said officers spoke with neighbors who said that a person had been attacked by an aggressive dog inside a nearby residence. Officers attempted to get inside the residence and eventually located a female laying on the ground injured inside an adjacent garage, Fox 59 reports.
IMPD Maj. Mike Leepper said on scene that officers attempted to get inside the garage but were cut off by an aggressive dog. Officers then had to "destroy" the dog, Maj. Leepper said.
The injured female was pronounced dead at the scene. She was later identified as 46-year-old Tamieka White.
The Marion County Sheriff's Department said White has been a deputy for the sheriff's department since 2007 and worked in the Judicial Enforcement Division.
Officers also located White's 8-year-old son in the home, who had also been bitten by the aggressive dog. That boy, IMPD said, was taken to a local level 1 trauma center and is listed in "good" condition.