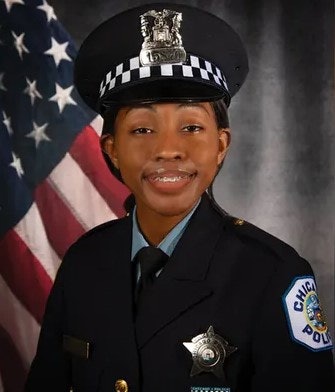 Chicago police have apprehended five persons of interest in the shooting death of a 24-year-old officer who was killed steps from her mother's doorstep Saturday morning after finishing a night patrol.
Four were taken into custody after a barricade situation on Sunday night, about 5 miles from where Chicago Police Officer Areanah Preston was killed, a source told Fox News Digital Monday.
Charges were pending review by the state's attorney's office, which has 48 hours to file charges or release the suspects.
Preston had served in the Chicago Police Department for three years in the Fifth District, authorities said.
Preston, after working a night shift, returned home around 1:45 a.m. Saturday, according to police. Around that time, police received an alert of shots fired on her block.
According to the Fraternal Order of Police, Preston was shot while trying to defend herself from an armed robbery.
According to her Facebook profile, Preston had studied criminal justice and criminology at Illinois State University and went on to Loyola University in Chicago. The school said in a statement that she was expected to receive her master's degree this weekend.