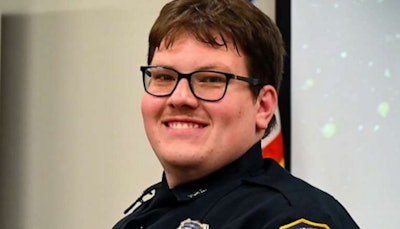 No criminal charges will be brought against a Memphis police officer who was fired for his involvement in the traffic stop that led to the death of Tyre Nichols, the Shelby County district attorney said Tuesday.
On Tuesday, Shelby County DA Steve Mulroy shared an update regarding the investigation into Nichols' death, explaining why criminal charges against former Memphis Police Officer Preston Hemphill were not warranted, NBC reports.
Hemphill was at the scene of the traffic stop, but was never present at the later scene where Nichols was seen on video being punched and struck with a baton, the prosecutor said.
"By no means do we endorse the conduct of Officer Hemphill at that first traffic stop," Mulroy said. "But we do not believe that criminal charges are appropriate."
Lee Gerald, an attorney for Hemphill, said the announcement of no charges "didn't come as a surprise to us."
"As we prepared a defense for what we thought might be pending charges, in our investigation we discovered evidence that Officer Hemphill did not violate Tennessee or federal law," he said. "In fact, the evidence we discovered and presented to the DA's trial team was that Officer Hemphill at the first scene actually on more than one occasion attempted to de-escalate the confrontation."