Law enforcement agencies in the Tri-Cities area of southern Washington have released videos from the ambush of a Pasco Police officer on March 24 and the subsequent shooting of the suspect by a Benton County Sheriff's deputy following a brief vehicle pursuit.
The Benton County Sheriff's Office and the Pasco Police Department released separate videos to the public on Wednesday of March 24 shooting of Pasco Officer Phil Hanks and the suspect David Ramos-Galvez.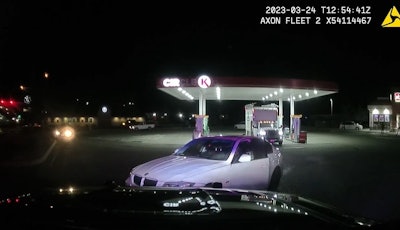 Officer Hanks was treated and released at a local hospital the day of the attack.
Ramos-Galvez, 37, is reportedly still recovering at a rehabilitation center while facing attempted murder charges in Franklin County Superior Court.
He's accused of wounding Hanks and then preparing to shoot Deputy Kenton Childers.