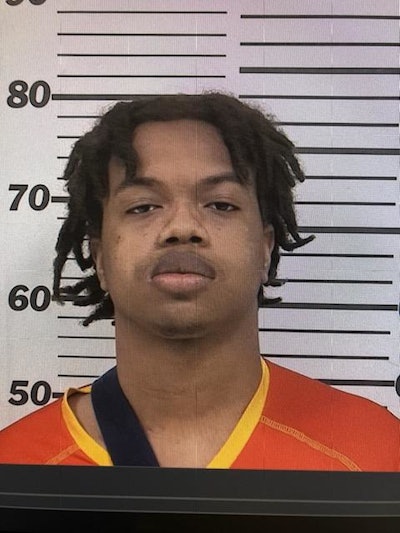 Federal and local authorities began a manhunt on Friday after a 21-year-old man charged with attempted capital murder of three Kansas City, Kansas, police officers was mistakenly released from jail.
The fugitive, Jae'veon M. Mitchell-Locke, was among three men charged on April 6, after an undercover fentanyl bust led by Kansas City, Kansas police ended in gunfire the previous day, the Kansas City Star reports.
The three officers suffered non-life threatening injuries, and have been released from the hospital.
The three suspects were also injured in the gunfight. All are expected to survive.
Until Thursday evening, Mitchell-Locke had been held in Platte County jail on unrelated warrants. Major Erik Holland of the Platte County Sheriff's Office said officials were still trying to determine exactly how Mitchell-Locke was mistakenly released.
"There are processes in place to prevent that kind of thing from happening," Holland said on Friday. "At this stage, I'm not going to speculate on how it occurred until that is completely reviewed. And obviously, our primary focus at this point is locating Mr. Locke and getting him back into custody."
Mitchell-Locke, along with defendants Cornell Lance Jones Jr. and Samarion Ardel England, were charged with several felonies, including:
Attempted capital murder of a law enforcement officer/attempted capital murder of more than one person
Three counts of aggravated battery of a law enforcement officer
Three counts of criminal discharge of a firearm at an occupied building
Three counts of aggravated endangering a child
Aggravated assault on a law enforcement officer
Distribution of or possession of fentanyl with intent to distribute