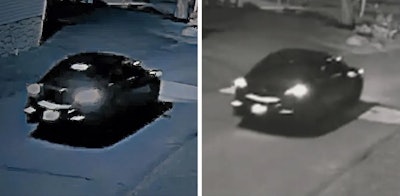 The Asheville (NC) Police Department and Buncombe County Sheriff's Office are asking for the public's help in finding the person or persons who fired into a Buncombe County Sheriff's Office deputy's marked vehicle, his occupied home and the home of another person in an Asheville residential area around 10:15 p.m. Thursday April 6.
According to a news release from the Asheville Police Department, the deputy's marked vehicle was hit by multiple bullets. Another vehicle in the same driveway was also hit by a bullet. Officers canvassing the area found the deputy's home and a residence directly behind it had also been hit, WLOS reports.
Investigators believe the deputy's vehicle and home were intentionally targeted.