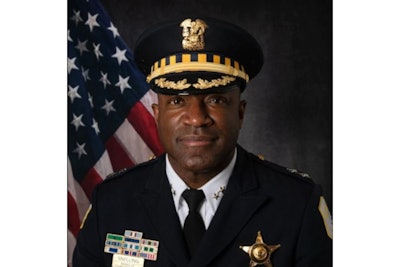 Chicago Mayor Brandon Johnson has introduced Larry Snelling as his pick to lead the Chicago Police Department on Monday as a "son of Englewood" and the clear choice to guide the department as it struggles to reduce crime and implement court-ordered reforms.
Snelling, 54, said his rapid rise from sergeant in 2019 to superintendent in 2023 should serve as an inspiration for all Chicagoans, WTTV reports.
"This is an extremely important day for the city," Snelling said. "For people who grew up like I did — a resident of Englewood and a student of the Chicago Public Schools — I want you to know the possibilities are limitless."
Snelling has led CPD's counterterrorism bureau since September, after rising steadily through the department's ranks. Promoted to lieutenant in 2019, Snelling was named commander in the CPD's 7th District just months later. After joining the department in 1992, Snelling spent much of his career as an instructor in the CPD training academy.