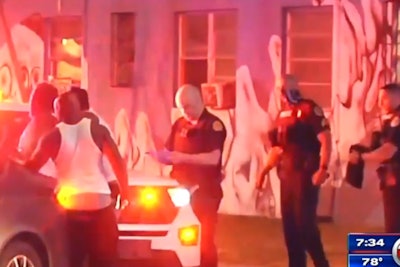 Miami-Dade authorities have rolled out a new plan to combat an increase in violent crime in the county, as the families of loved ones injured and killed in the violence made pleas to the community.
Operation Summer Heat, which began earlier this month, involves law enforcement agencies on the state, local and federal level throughout Miami-Dade County working together to get in front of the violence, WSVN reports.
"I've never had to mobilize the entire county," Miami-Dade Police Director Alfredo "Freddy" Ramirez said about what distinguishes this operation from others. "Our other crime initiatives were always for a specific area that was experiencing a trend, a hot spot."
Some of the changes to enforcement during the operation include an increased police presence and scouring social media. The county will also send out 17 strike teams that will have the power to shut down illegally-run businesses that may be a hotbed for crime.
The State Attorney's Office also plans to send their own staff to crime scenes.
In the past week, dozens of people have been shot, and at least three people have died in the shootings.