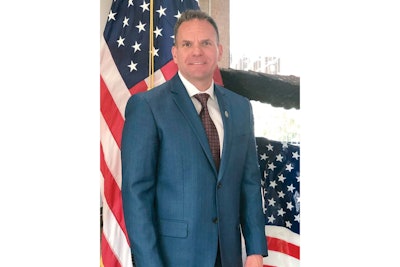 Las Vegas police Capt. John Pelletier, who said a top priority would be "building trust and transparency," was selected Tuesday as the final candidate to be Maui police chief.
His selection is subject to pre-employment requirements, including background and drug tests, a psychological evaluation and credit report, and final approval by the commission next month. Photo courtesy of John Pelletier
The nine-member Maui Police Commission voted unanimously Tuesday to advance Pelletier from the list of five finalists for the job to lead the department of 416 employees, the Maui News reports.
"I'm humbled and honored to have been given this incredible opportunity, and I understand what the selection means," Pelletier, 49, said by telephone afterward. "I have the utmost respect for the other competitors and was honored to have been in the selection process with them.
At an online commission meeting lasting about an hour Tuesday morning, Commissioner Janet Kuwahara nominated Pelletier to be the final candidate, saying "one candidate really exemplified what we're looking for in our next chief."