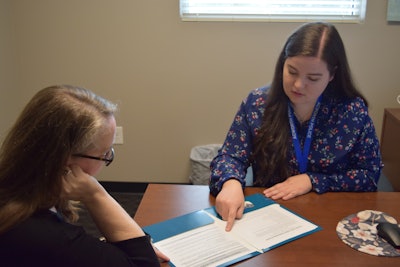 The small Cobb County, Georgia, city of Acworth is part of the Atlanta metropolitan area and sits on the banks of Lake Allatoona and Lake Acworth, giving it the nickname "The Lake City."
Police duties in Acworth—population 22,000—are handled by the innovative Acworth Police Department. Since 2010, the Acworth PD has received numerous honors, including the Agency of the Year Award from the Georgia Association of Chiefs of Police.
Chief Jesse Evans leads the Acworth PD and has established a special program for crime victims. Acworth PD is the only law enforcement agency that employs a dedicated crime victim advocate.
The Acworth PD says the crime victim advocate ensures that victims receive assistance during and after their contact with officers. This can include helping them with the temporary protective order process; developing a safety plan in cases of domestic violence, sexual assault, child abuse, or stalking; connecting victims with shelters and counseling services; and updating them on the progress of the investigation.
One of the more common tasks of the crime victim advocate is to aid people who have experienced identity theft. The advocate provides them with information about the Federal Trade Commission website, and helps them navigate the complex process of identity theft recovery.
"Unlike the traditional law enforcement approach, where victim contact may be limited to a single phone call, the crime victim advocate fosters ongoing engagement," Acworth PD says. "Recognizing the importance of continuity and follow-up, this dedicated professional checks in with victims on a regular basis, ensuring that they receive all the necessary services and resources to aid in their recovery."