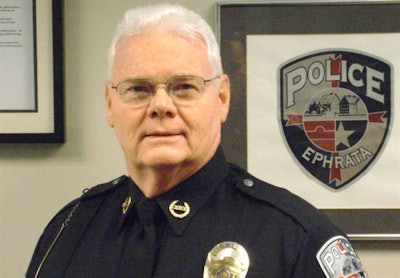 Several times in my career I was assigned to the police academy and on loan to the state for my teaching services. For the aspiring trainers out there, being a "road dog" (traveling trainer) sounds like a lot of fun at first. When you start counting up the windshield time (in hours or days), countless hotels and living out of suitcase, sometimes it's not what you signed up for. The rewards are great and I wouldn't trade a minute of it. However, there are a few things that aspiring road dogs need to learn.
There are a few dos and don'ts when visiting or training at another department. First, read and fully educate yourself and co-trainers on the respective state's or the agency's instructor agreements, conduct or ethics statements. Every state, company, or agency you represent has them, so read the fine print. Here are few time-tested ones that I know will work and protect you.
Never forget that you're an ambassador for learning. These students didn't come to sit in awe of you. Face it, oftentimes this is mandated training. Check your ego at the door. Additionally, they're there to learn a specific topic or skill, rather than your resumé.
There are some trainers who have "I" trouble. I am the best, the smartest, most skilled trainer in the universe, they may believe. Don't teach your resume, how many push-ups you can do, or your best pistol score. Some of the best instructors I have ever been privileged to learn under were the most humble men and women I've ever met. It was not until after the training that you looked them up and found out just who they were. Teach, don't boast.
Never, ever compare your department or area to them. An example would be, if you're representing a larger metropolitan agency, don't make fun of a smaller agency in a rural area in the audience. They are masters at multi-tasking and good at the area that they serve. They know what it is like to be a solo officer with no back-up available. A larger department may have several officers and specialists to handle a call; they do it by themselves and do it well. Some of their skill sets may exceed yours, so stay on track. Never make jest of a region of the country. Colloquial jokes are not funny when told by an outsider.
Also avoid bringing up your pay, benefits, and other departmental perks. Oftentimes their cost of living is less than yours, and they're doing well for the area. They too may have benefits that you don't have. If a trainer brags about how good they have it, sooner or later it will get back to the chief or sheriff. That will be your last class. There are consequences for precocious statements and behavior. If you're pressed, have their agency call your human resources for the details. Make it a point to avoid this controversy.
Never bad-mouth your department, staff, or the state training agency. Non committal and neutral is the better policy. There will always be some questions that begin with, "If you had a supervisor that said this or did this." Never fall for this; it's more than likely a chief or sheriff asking the question. Now the phone call will be about the young instructor who is a corporal for instance, that comes into my department and bad mouths my leadership. Big hint here, you are going to lose and there is no way to change it. Just keep your pie hole shut on matters of this nature.
Finally, be gracious and appreciative to the department that hosted you, your contacts, and the class. It's a great job, so don't ruin it and leave the door unlocked for a return trip soon.