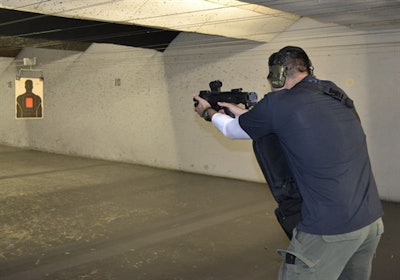 Active shooter incidents can happen anywhere at any time. So it's a good idea for law enforcement officers to have the equipment and training to be ready to respond, including off duty.
Ron Weaver is a recently retired LAPD officer who now runs the company Eastern Beacon Industries, which specializes in tactical bags and cases for active shooter protection. The company's motto is "Gear for law enforcement made by law enforcement." While at a trade show, Weaver met an LAPD officer and a Los Angeles County deputy who were particularly interested in his products because they were both survivors of the Route 91 concert shooting in Las Vegas. They hadn't been physically injured, but the experience had definitely affected them. And Weaver wanted to help.
In addition to developing and selling products, Eastern Beacon Industries puts on training sessions across the country. So Weaver invited them to attend a training event especially for them free of charge.
To make the training class convenient for the officers, it was held at a small privately owned range in Los Angeles County. They brought along a few coworkers and loved ones so that they could all benefit from the experience, which Weaver encouraged. The entire facility was reserved just for the event that morning, which helped make the participants feel more comfortable.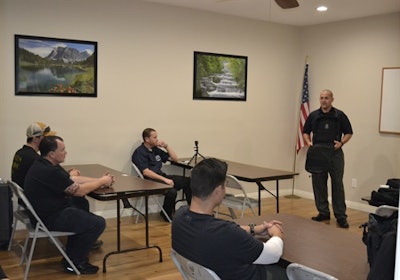 First, everyone gathered together in a classroom setting. Weaver covered when and where his company's products were intended to be used, with demonstrations of how to most quickly and effectively open the packs. These included the company's Ballistic Backpack, Sling Back Bag, and Laptop Case, all of which provide ballistic protection and easy access to weapons and other gear concealed inside.
Afterwards, everyone was provided with hearing protection and weapons if they hadn't brought their own and were given a chance to try out the products on the range.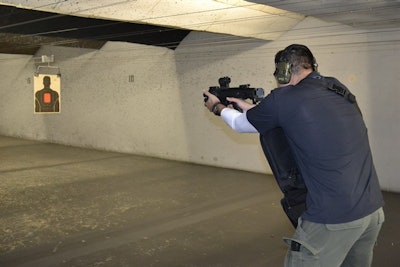 Especially popular was the Sling Back Bag. It's designed to easily move from the wearer's back to the front in one smooth motion. A "quick-tab" on the top of the case can then be pulled down to quickly open the flap and provide weapon access as well as ballistic protection. The Sling Back Bag contains a lightweight shooters cut plate and can fit a wide range of weapons, from pistols to sub-machine guns. But it's made to blend in so the tactical nature of the bag isn't obvious until it's opened.
"I felt helpless in Vegas not having a weapon. But this would've helped give me some peace of mind," said Deputy Kyle Hayden of the Los Angeles Sheriff's Department. Ever since the shooting, Hayden also carries a first-aid kit and a backup gun in an ankle holster at all times.
At the end of the training session, the participants were impressed by the products and felt more confident in their abilities to use them in an active shooter situation or similar incident, should they ever need to.