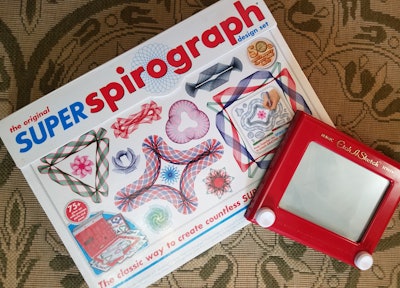 I'm writing this week's column from high above the clouds—both literally and figuratively.
I'm presently aloft at flight level 350—zooming westbound at just under 500 miles per hour—en route home from the annual conference of the International Law Enforcement Educators and Trainers Association (ILEETA) in St. Louis.
I'm also "walking on air" because of the time I spent this week with some of the most inspirational people in law enforcement training. I won't name names because in so doing I'd certainly leave some really important folks out.
You know who you are and you know how you've helped me grow as a person and as a police writer.
During this week, we challenged each other with new ideas. We discussed and debated hard topics like active shooter response, hostage negotiations, domestic violence calls, ambush attacks on officers, and police officer mental health and wellness.
We also talked about family and friends—some of whom we said goodbye to this year.
We shared tears of sorrow, hugs of support, kisses on the cheek, and moments of uproarious laughter.
You know who you are.
I'm exhausted—tired beyond description—from the physical, mental, and emotional heavy lifting this week of law enforcement training demands of its participants.
I'm simultaneously supercharged and reinvigorated—truly amped up and inspired to convey what I've learned to those who weren't present.
Distilling the totality of the ILEETA experience into a single column is almost as challenging as keeping tears from flowing during the Emmerson Hour, but I'm going to give it my best effort.
Here are two—admittedly offbeat—take-aways from this year's event.
Spirograph
If you're an old guy like me, you remember playing with the Spirograph. The Spirograph was designed to enable kids to create "art" by using a set of plastic templates.
You'd put a pen in a little pigeon-hole in a plastic template, roll it around in circles for a while, and end up with some version of the design that the makers of Spirograph had envisioned at the time of its creation.
If you had a few pens in different colors and two or three of those templates, there was a nearly limitless number of images you could create.
However, when you were done and looked back at your work—especially if you boiled it all down and envisioned the final product in black-and-white—it became clear that the outcome was pre-determined by the template, despite the fact that there were a million different ways to get there.
Think for a moment about how that applies to law enforcement training.
Hold that thought.
Etch-a-Sketch
If you're an old guy like me, you remember playing with the Etch-a-Sketch.
The "rules" of the game were as straight-forward as the controls of the toy. You'd rotate two dials—one controlling the horizontal and one the vertical axis of the screen—to create a picture.
It was easy to make shapes that had rigid right angles on the north-south and east-west lines, but bending a line to form a curve took a practiced hand.
With enough work—hours and hours of practice—you could defeat the problem of being constrained by the default north-south / east-west that the toy offered.
Think for a moment about how that applies to law enforcement training.
Hold that thought.
The Big Picture
In police training, we have basically the same problems as those presented by these "toys" of my youth.
As with the Spirograph, there are about a million ways to get to the final outcome of any given event or encounter—there are countless permutations of how an event might unfold, because every single encounter is different.
In any given situation, an officer might have to transition from verbal commands, to hands-on, to less-lethal force, to lethal force—in the span of seconds.
Imagine the Spirograph artist going from a small triangle in red pen, to a medium oval in green pen, to a large rectangle in purple pen.
Add in a couple more shapes and a couple more colored pens. There are literally limitless variations of possible outcomes.
The officer on the street is the Spirograph artist, equipped with a proverbial pocket full of pens.
The police trainer is the provider of the templates.
The police trainer provides the Spirograph. It is the police trainer who ensures that by using those templates, officers remain within the law and within agency policy.
Confident in the strength of those "templates," any officer can create a masterpiece on any given tour.
Now, let's consider the Etch-a-Sketch.
Back before the iPad and the Kindle there was the Etch-a-Sketch.
It required no electricity.
It required no software updates.
There were no "short cuts."
There were no "cheats."
Mastering this toy required two things:
If you had focus and spent time practicing with those two dials, you could successfully create something beautiful on that little screen.
Child's Play
I sincerely doubt that "Spirograph" or "Etch-a-Sketch" are even in the vocabulary of most police officers today. They are antiquated toys, supplanted today by video game consoles and whatnot.
However, during my time at ILEETA 2019 this week, I was reminded that school is cool... and that youthfulness is boundless... and that learning is limitless.
So, I'm going to be a "kid" as long as possible and look again at that Spirograph and that Etch-a-Sketch and think about the lessons those simple little objects can teach.
I hope you do the same.