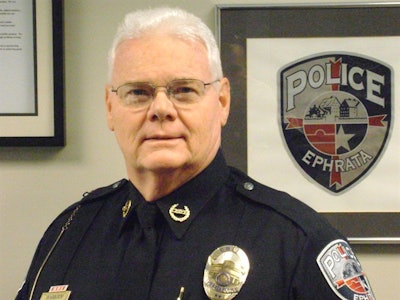 Put yourself in this situation. You're a senior officer in a small- to medium-sized department. You don't have a tactical team. If you needed one, maybe the state would respond. But things are changing. Your chief (or sheriff) calls you into their office and tasks you to start up an active-shooter response team or a rapid deployment team for your department. Where do you begin?
First and foremost, get clear direction from your leader. What is their definition of what you should design? What are their desires? What is the department's commitment? Do you want a high-risk warrant team, an active-shooter response team, or a Level II SWAT team? What do they envision and have the fortitude for? What will be the budget? How much latitude will they give you to do what's right, safe and logical? When you get clear direction, you'll want to take these next steps.
Next, contact your state's tactical officer association. They will be a wealth of information. Be sure to contact the National Tactical Officers Association—a benchmark with information, trainers, and training. Listen to their guidance. They will provide recommendations and regional resources to assist you during planning meetings.
If your region has a terrorism task force, reach out to them. They may offer training, networking, and funding opportunities. There are several outstanding tactical training companies out there. Make sure you vet them. There are also several "swatologists'' who lack creditability and undercut reputable offerings. Paying a high price won't ensure quality.
There are three components that must be considered at each step—people, policy, and equipment. The people component will be the size and staffing requirements; listen to your advisors. They will explain not only the number required, but the commitment of personnel along with the physical and training requirements. Many may apply; few could be disappointed; and some need not apply. It sounds cool to be on "the team," but can they do the job?
The policy side of this is where your state tactical association or other state professional organizations (chiefs, sheriffs, and training council) will help. Often you can take a worthy and similar-sized agency's policies for a base foundation. Don't just cut and paste! Make sure that your agency has parallel supportive polices and no conflicts with other standards and policies. I would also recommend that they are from your state. Each state has different nuances in their laws, so avoid this conflict. This short-cut will get you into trouble, so review it with your accreditation manager or departmental policy writer.
Equipment sounds like the cool part, but it requires a lot of planning and thought process. Look again at how other teams are equipping theirs and listen to their recommendations. Some product lines may have changed and others may be more suitable, so do your research. Make an effort to attend the state or regional tactical officers' or SWAT conferences. I prefer to pick up, touch and try on some products rather than ordering from a catalog. This area can also be the budget buster, so review all selections and make the right (often tough) decisions.
This is the first phase of team formation. It's not just gathering a group, getting fancy tactical dress, and heading out for some shooting. This is a process that's applicable to the formation of any specialized team. There are more behind-the-scenes preparations needed before calling for volunteers that I will address in a future column.